Stripes Stores
Stripes Fresh Learning Garden seeded by Laredo Taco Company®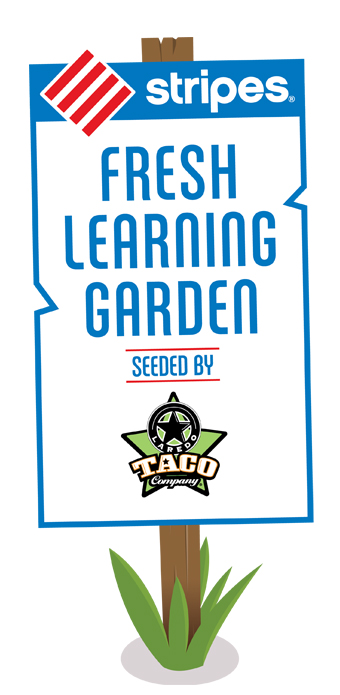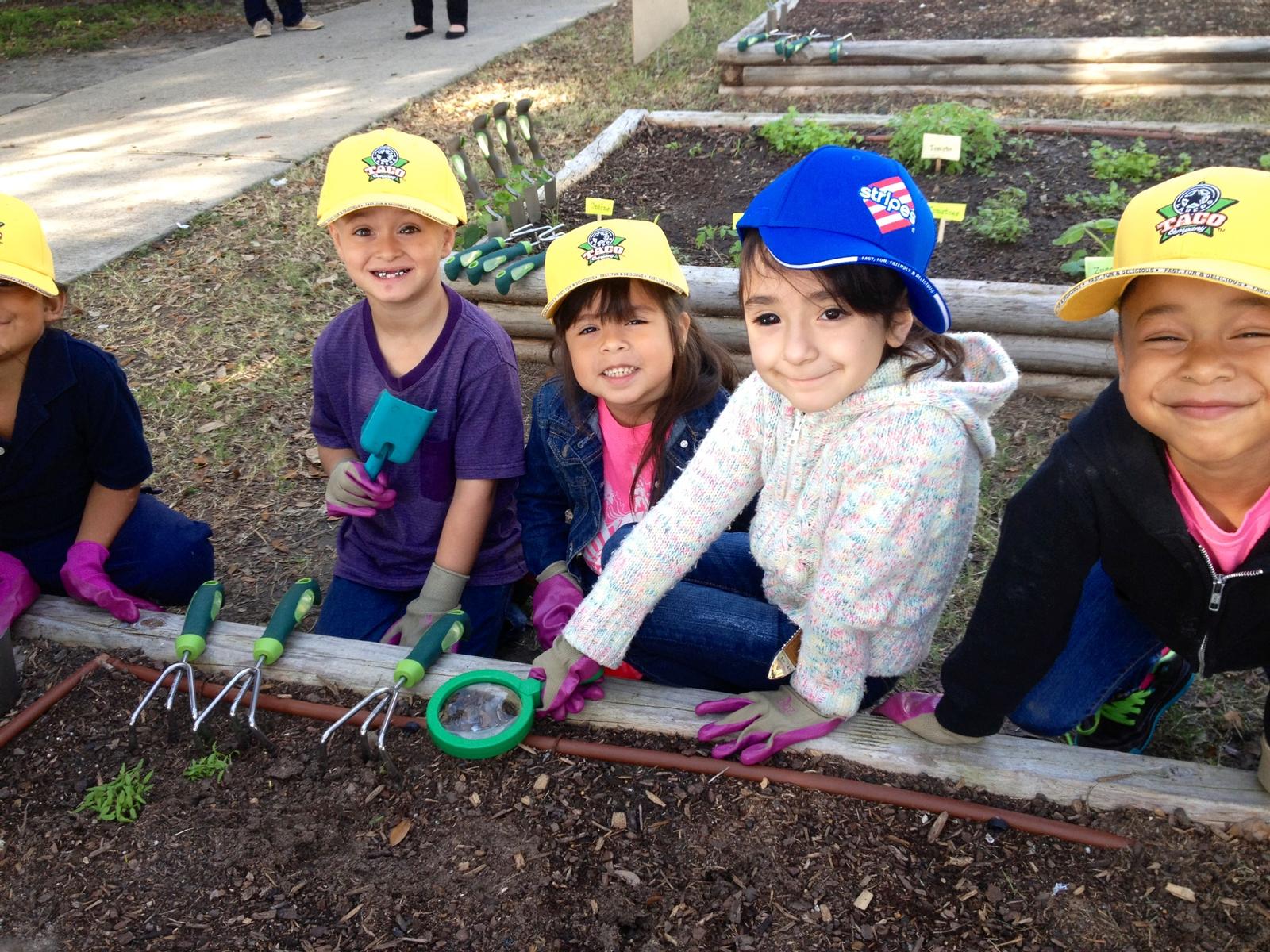 At Stripes® Convenience Stores, we make salsas daily using fresh vegetables in our Laredo Taco Company® kitchens. Every day, we chop fresh onions, tomatoes, cilantro and peppers. Our secret ingredients are always fresh ingredients!
To share this handmade recipe with the bright minds of tomorrow, Stripes Stores launched the Stripes Fresh Learning Garden seeded by Laredo Taco Company. The Stripes Fresh Learning Garden has given students in neighboring schools a hands-on experience to understand where food comes from and learn the value of using fresh foods. At Laredo Taco Company, a tomato today is tomorrow's salsa.
Each school received Stripes Fresh Learning Garden Kits and seeds to grow vegetables to make Laredo Taco Company salsas. This year we will be awarding public elementary schools a $500 grant.
The schools also received a - "Get a Fresh Start Teachers' Appreciation Breakfast Party" - from Stripes Stores and Laredo Taco Company.