---
About Us
Promotions
There's always a great deal at Stripes!
Be sure to stop in your local Stripes location for even more great savings on food, drinks and snacks. Follow us on Facebook for additional promotions and prizes!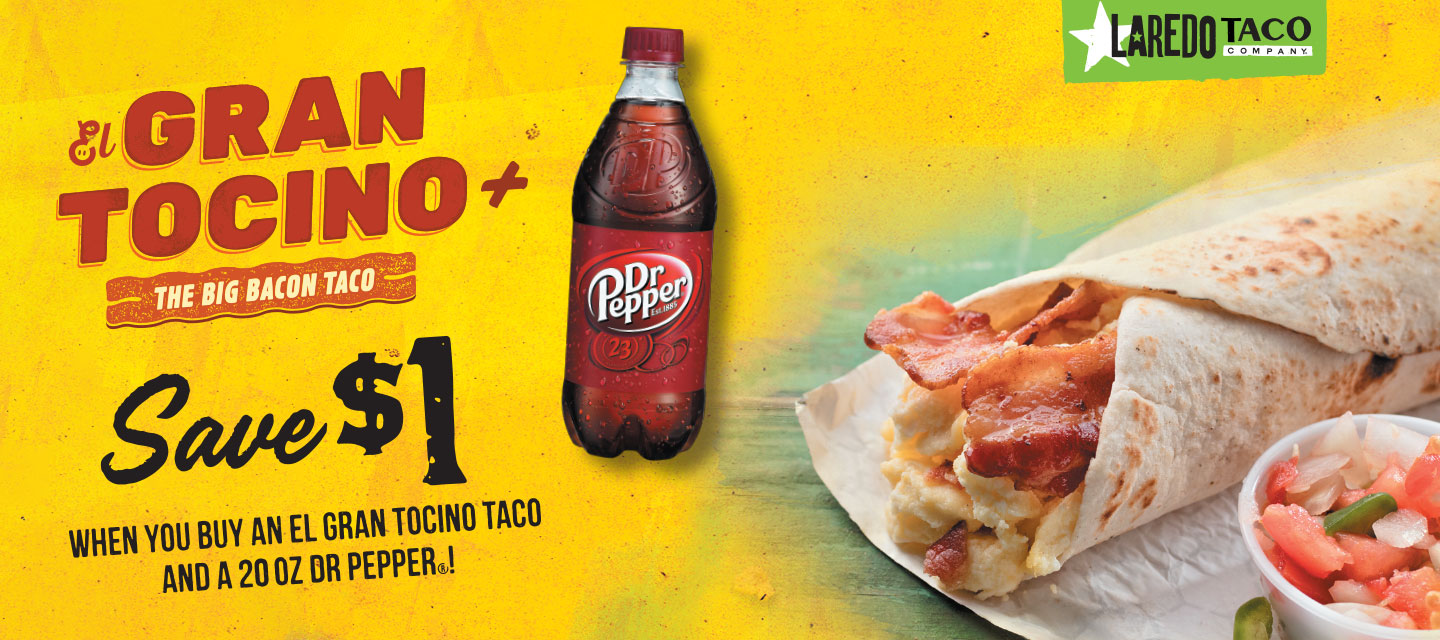 The only thing we love more than Tacos is Tacos with Bacon! Get el Gran Tocino Now
32oz $1 Fountain Drinks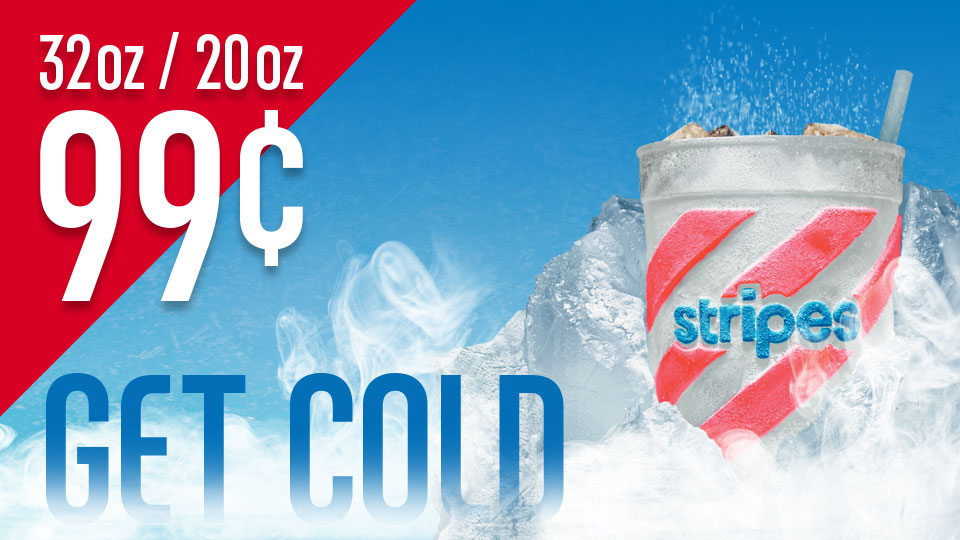 32 or 20 ounces of ice-cold refreshment. You choose! Only 99¢.
---
16oz $1 Coffee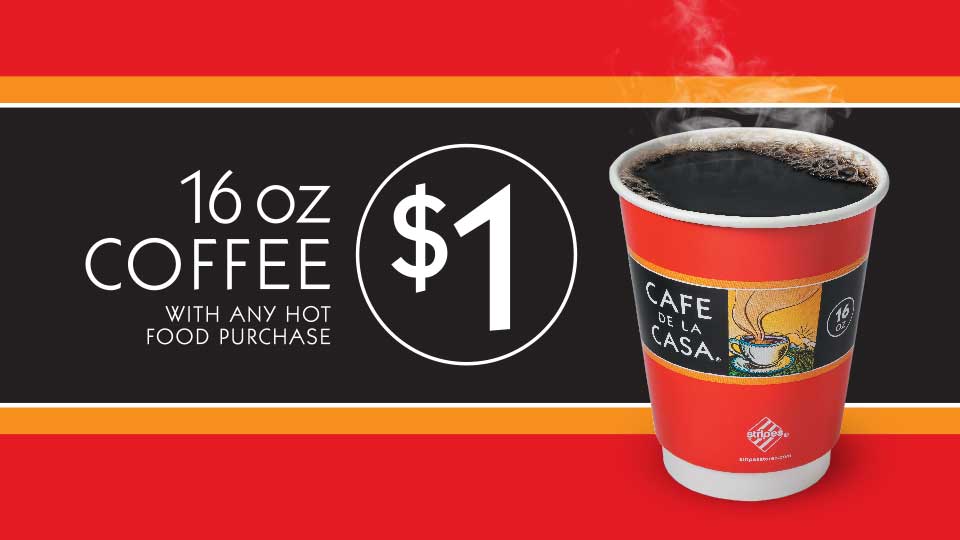 Get moving with 16 ounces of fresh Arabica blended coffee.
Learn more about our coffees and cappucchinos!
---
For a Limited Time Only!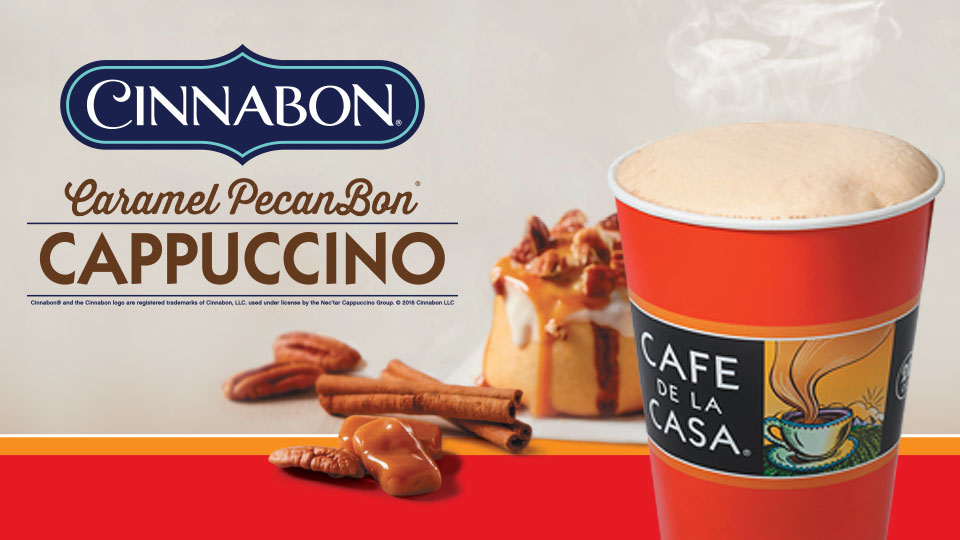 Sweet caramel, nutty pecans and a touch a cinnamon!
Explore our coffees and cappucchinos!
---