If you need to reach customer service, please call 1-800-255-0711 or use the form on our contact page.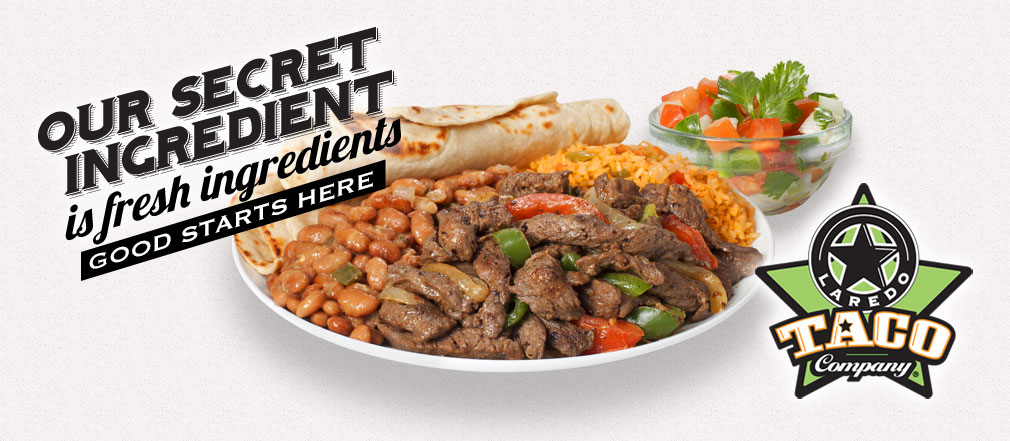 Stripes Stores
Chicken Fajita Plate
Hand-chopped fresh vegetables and tender, perfectly seasoned chicken fajita meat create a delicious Mexican dish. Served with your choice of sides, such as charro beans and homemade rice, as well as a handmade tortilla. **Nutritional information includes tortilla, side of charro beans, and a side of rice.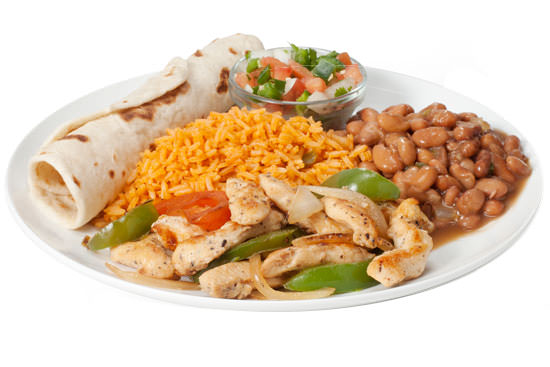 Nutrition Information

| | |
| --- | --- |
| Weight(g): | 503 |
| Calories From Fat: | 240 |
| Trans Fat (g): | 0 |
| Saturated Fat (g): | 7 |
Nutrition Information

| | |
| --- | --- |
| Cholesterol (mg): | 85 |
| Sodium(mg): | 2610 |
| Dietary Fiber (g): | 21 |
| Sugars (g): | 3 |