COVID-19 Get the latest updates here.
If you need to reach customer service, please call 1-800-255-0711 or use the form on our contact page.
Stripes Stores
Community News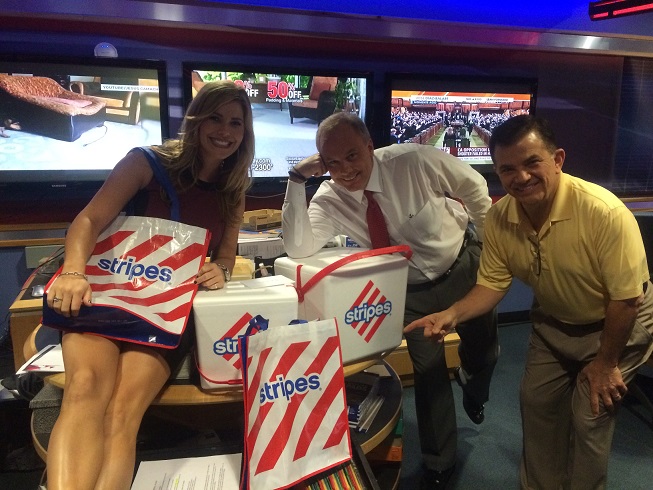 Stripes® and Laredo Taco Company® sent hot, fresh and delicious tacos to our local TV personalities and friends in the media to celebrate National TV Talk Show Host Day on October 23, 2014. Anchors, Rachel Cole and Mike Gillaspia, along with Meteorologist Maclovio Perez from KRIS Communications, pose with Stripes coolers that were keeping hot, fresh and delicious tacos from Laredo Taco Company® warm.