If you need to reach customer service, please call 1-800-255-0711 or use the form on our contact page.
Stripes Stores
Community News
Stripes® Convenience Stores hosted a grand opening fiesta and ribbon cutting ceremony on May 26, 2015 at 1901 Dove Ave in McAllen, Texas. The grand opening celebration was held in honor of Stripes guests and showcased the many convenient and delicious foods available from Laredo Taco Company® located in the new Stripes Store. The event recognized McAllen Chamber of Commerce members and announced more than 30 new jobs have been added to the McAllen community.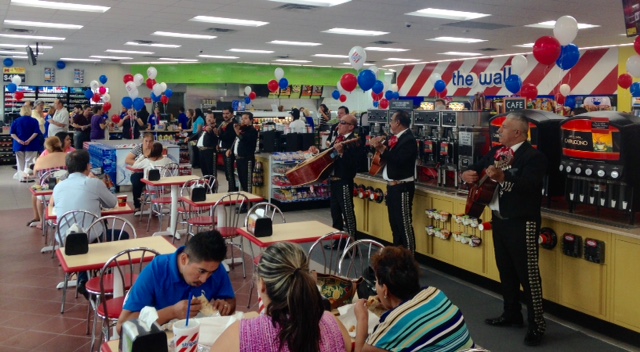 The entire community was invited to the grand opening celebration to sample delicious and fresh foods from Laredo Taco Company and Stripes Stores. The first 200 guests at the grand opening celebration received a FREE Stripes refillable mug with a purchase. Stripes guests were offered a ceremonial cake as well as entertainment by local mariachis.