If you need to reach customer service, please call 1-800-255-0711 or use the form on our contact page.
Stripes Stores
MEDIA ADVISORY: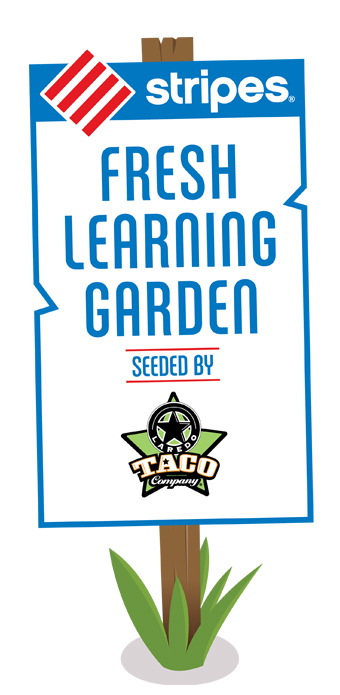 Stripes® Convenience Stores Learning Garden Grant Check Presentation And Garden Launch Event

"Stripes Fresh Learning Garden seeded by Laredo Taco Company®"

WHO: Stripes Convenience Stores® and Parker Elementary.
WHAT: Parker Elementary students will launch the Stripes Fresh Learning Garden and plant seeds to start their garden. Stripes will also present a
check to the students and staff
WHY: Parker Elementary received a grant from Stripes Stores.
WHEN: Tuesday, November 4, 2014 at 10 a.m.
WHERE: Parker Elementary School, 3800 Norwood St, Midland, TX 79707

About Stripes® Convenience Stores
The Company operates over 645 convenience stores in Texas, New Mexico and Oklahoma, over 580 under the Stripes® banner and 47 under the Sac-N-Pac banner. Restaurant service is available in over 400 of its stores, primarily under the proprietary Laredo Taco Company® brand. For more information about Stripes® Convenience Stores visit www.stripesstores.com. Contact information: Jessica Davila-Burnett, Stripes® Convenience Stores, Public Relations Director O: 361.654.4882 M: 361.290-3257 Email: jessica.davila-burnett@susser.com