If you need to reach customer service, please call 1-800-255-0711 or use the form on our contact page.
Stripes Stores
---
2018 Selena Commemorative Cups Sold Out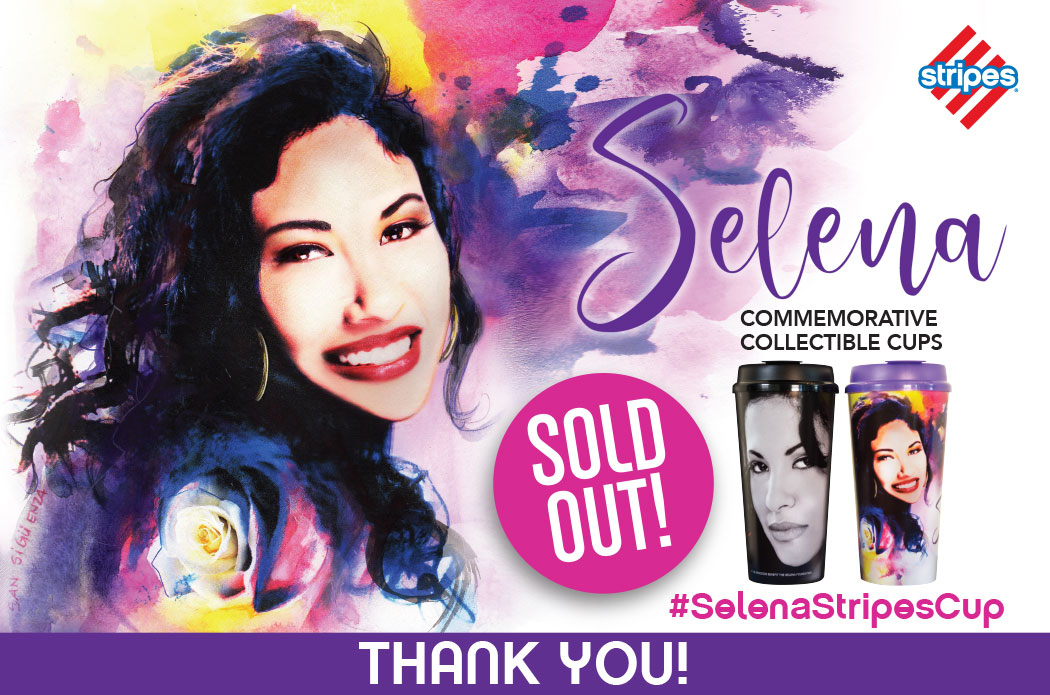 The 2018 Limited-Edition Selena Commemorative Collectible Cups are Sold Out at Stripes® Stores across Texas and Louisiana. Customers may still purchase Selena cups at the 2018 Fiesta de la Flor (FDLF) event in Corpus Christi, Texas at the Laredo Taco Company® Food Trailer located at Stripes La Plaza on Friday, April 13th and Saturday, April 14th; limit one cup per person, while supplies last. Those attending FDLF are encouraged to review the Selena Cups FAQS regarding the sale of the cups, the FAQS can be found here www.stripesstores.com/SelenaCupFDLFFAQs. Visit the Stripes Facebook page for updates and information on the sale of the Selena cups at FDLF.