COVID-19 Get the latest updates here.
If you need to reach customer service, please call 1-800-255-0711 or use the form on our contact page.
Stripes Stores
Barbacoa Plate
The combination of our moist beef barbacoa and savory sides of delicious beans and perfectly seasoned rice makes any day special. You can enjoy the authentic flavors that can trace their roots to Texas' Rio Grande Valley. **Nutritional information includes tortilla, side of charro beans, and a side of rice.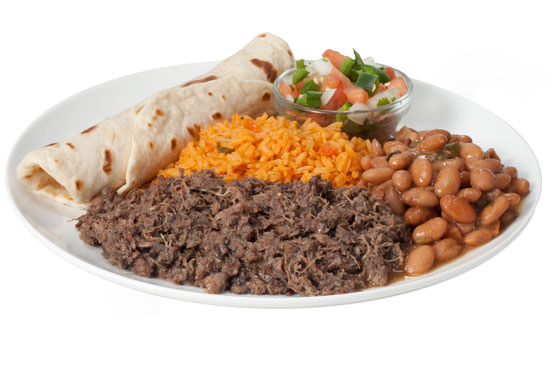 Nutrition Information

| | |
| --- | --- |
| Weight(g): | 635 |
| Calories From Fat: | 836 |
| Trans Fat (g): | 4 |
| Saturated Fat (g): | 27 |
Nutrition Information

| | |
| --- | --- |
| Cholesterol (mg): | 183 |
| Sodium(mg): | 2854 |
| Dietary Fiber (g): | 17 |
| Sugars (g): | 3 |