COVID-19 Get the latest updates here.
If you need to reach customer service, please call 1-800-255-0711 or use the form on our contact page.
Stripes Stores
Asado de Puerco Verde Taco
The delicious rich flavors of pork simmered in tomatillos sauce, cooked with savory and jalapeño peppers, and mixed with onions, garlic, cilantro and spices blend together for a sensational, satisfying meal.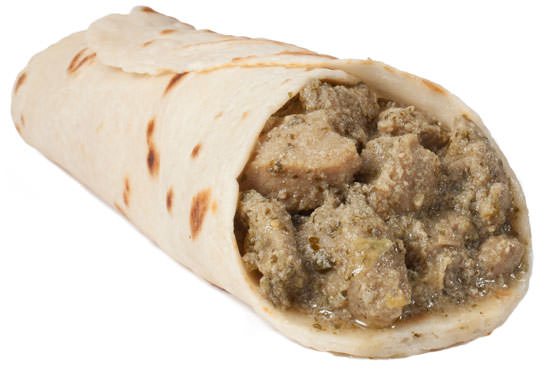 Nutrition Information

| | |
| --- | --- |
| Weight(g): | 189 |
| Calories From Fat: | 150 |
| Trans Fat (g): | 0 |
| Saturated Fat (g): | 5 |
Nutrition Information

| | |
| --- | --- |
| Cholesterol (mg): | 60 |
| Sodium(mg): | 950 |
| Dietary Fiber (g): | 3 |
| Sugars (g): | 2 |